https://www.youtube.com/watch?v=aRtUnnuKud4
a person or company that makes a high-quality or distinctive product in small quantities, usually by hand or using traditional methods:
At MOKA, we believe in original design concepts inspired our clients and not boxed solutions. Great design can't be mass produced or "scaled". You can't scale quality and innovation. This is why MOKA will always be a carefully collected team of master artisans working on an intimate scale, crafting each unique brand with great care and ingenuity.
The boss lady
Our fearless leader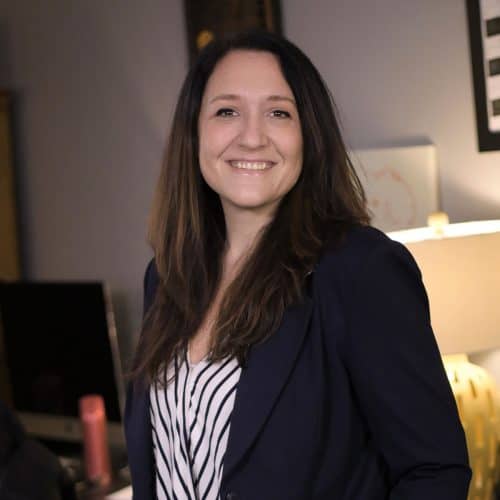 MOKA founder, fullstack designer, Paula Scher groupie, mom of 2 wildlings, type snob, and coffee addict. Creating at the sweet spot of art and function to craft user experiences that go beyond design. BFA in graphic design, award-winning designer and NY through and through.

We couldn't do it without these guys:
the MOKA Creative Circle
Gianna has been a welcome addition to #teamMoka. Gianna is working on her degree in business administration and has become the backbone of MOKA. Growing up in a family business herself, she has natural business and intuition that can never be taught. We are delighted to have her join our team.
Jenn is an artist with many creative mediums but primarily focused on writing, graphic design and video editing. Obsessed with road trips and animals, pug owner and a bit of a social media addict. With a decade of experience in the digital marketing field, she's worked with both large companies and individuals to help them build their brands and expand their online fanbase. ``I not only care about the clients and companies I represent but their customers' online experience as well.``
We are slightly obsessed with Jenn. She's been an integral addition to MOKA Creative Circle. In the months that Jenn has been with us we've seen our clients' social media metrics increase dramatically. We are happy to have Jenn as a part of #teammoka!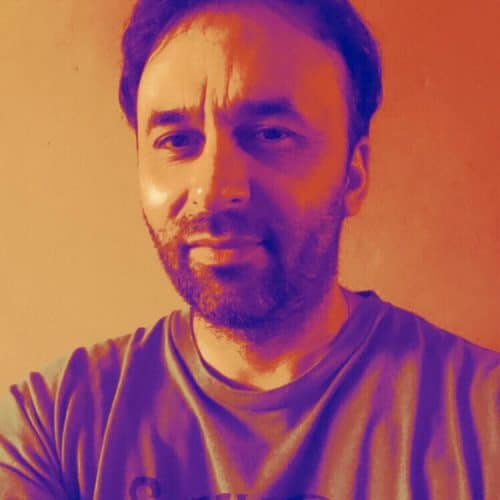 MartÍn is a fantastic award-winning published designer. He has won major mentions and awards throughout his career. He is most proud of his work being published in numerous design publications and books.
He defines good design and his work as powerful, simple, honest, friendly and as little design as possible. The more straightforward, the better. "Less but better", is one of MartÍn's favorite phrases which has become his mantra while working on any design project. We are thrilled and honored to be able to have MartÍn on our team.
Sarah is a graphic designer and illustrator who claims to probably uses the color pink way too much. She's dedicated to making designs bright and clean with just a touch of fun. Most days you'll find Sarah curled up in a comfy chair at MOKA toiling over illustrations.
Sarah joined the MOKA Creative Circle in April and we're thrilled to have her positive spirit in the office with us.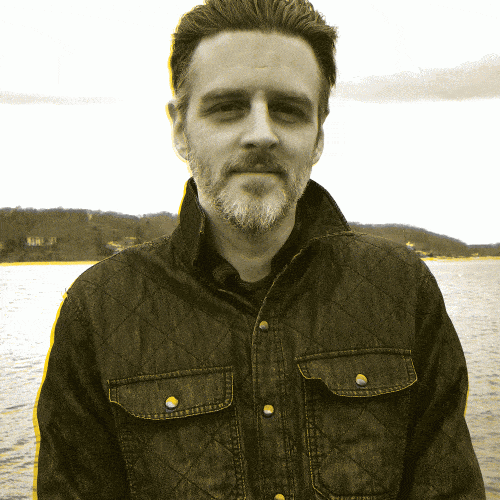 Shawn is experienced art director, motion designer, dad, husband & part-time skateboarder.
Fueled by a need to know how to do things and make them look awesome. Currently Working as a Motion Graphic Designer with
more than 15 years experience in advertising.
MOKA Creative Circle just got a little cooler. Shawn brings to #teammoka boatloads of expertise and creativity. His long history in the industry and chill demeanor is a welcome addition to the team. Check out his instagram and Vimeo to see how he likes to stretch his creative skills.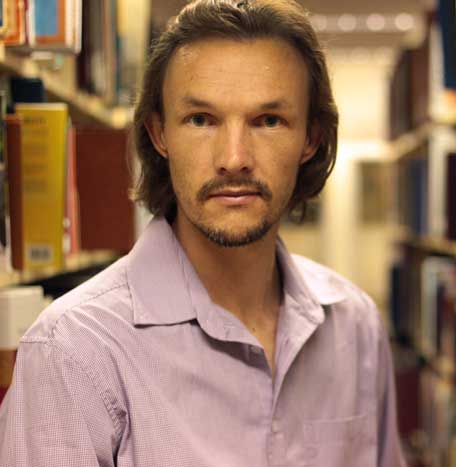 Riaan Wilmans is a conscientious Graphic Designer and Visual Artist. For more than 7 years Riaan has been working on distilling graphic communications to its essentials and conveying graphic messages with a qualitative edge. Riaan has worked in Advertising, Higher Education, Landscape Architecture and Publishing. Currently, as independent Visual Creative Riaan serves clients in many industries including the above.
Riaan has already contributed to many brand identities and web project within the MOKA Creative Circle. We're excited to have him join the team and look forward to continuing to have his mad skills enhance our projects.
Effie is a professional graphic designer with over 20 years of experience. She has worked with corporate clients in a number of industries and non-profit organizations. Her most recent work is brand building and marketing materials for small business. Effie is a design thinker with the ability to create compelling design solutions across various media platforms. Her objective is to be productive while utilizing her passion for creativity. She has been an exciting addition to the MOKA Creative Circle.
Effie has won awards for many of her amazing designs and brand projects including Arc Awards, Bethpage Best of LI & American Graphic Design Awards.
Besides graphic design, Tara loves to cook. You can call her a chef! She enjoys her two dogs, Milo and Maggie and loves the beach. If you ever want to surprise her, send her a palm tree. Tara loves typography as well as the printing process. Want to talk die lines? Give her an O'doules… or homemade spaghetti 😀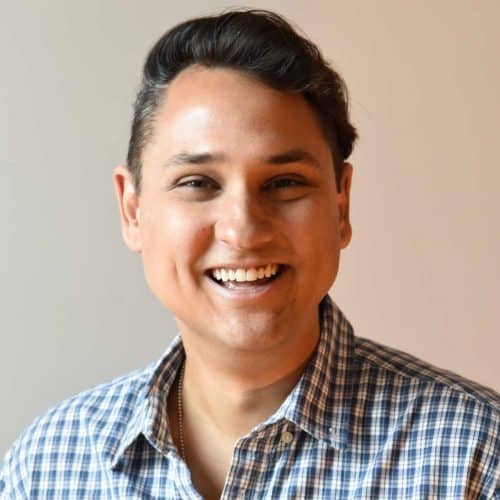 Dog dad, numbers nerd, award-winning marketer, and your new social media best friend. Committed to delivering real business ROI. Marketing Strategy Certificate from Cornell + BA in Behavioral Science + Google Ads Certified.
Photographer for Weddings, Sweet 16's, Bar/Bat Mitzvahs as well as corporate headshots, and online video content to branded content for local businesses. My client's happiness is my priority.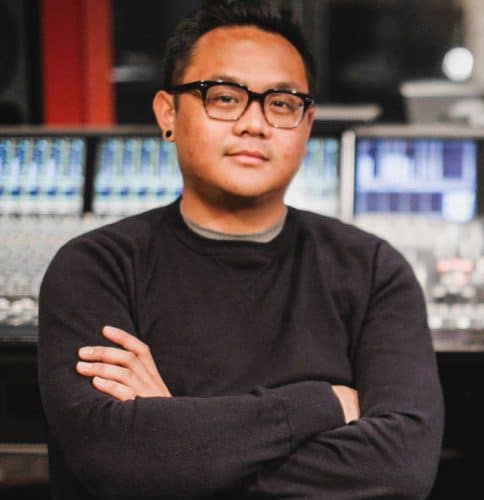 Julius Tuazon is a Multimedia Artist from Los Angeles. For the better part of 15 years, he has specialized in Graphic Design, Audio Production, Post Production and Web Design.
He's worked with companies such as eHarmony, Sony, Wingstop, R.L. Stein, and Sila Productions. His interests include motion graphics, sound design, audio engineering and mixing. In addition to his specialty in graphic arts, he also enjoys leather making, garment design and sewing, home brewing, motorsports and spending time with his fiancée and animal children.
MOKA Creative Circle is excited to count Julius as a team member. We can't wait to show off the collaborations with Julius.
We originally found Jenn via a hilarious series of facebook posts with some impressive memes. After realizing that she's not just funny, she's also a great designer, we scooped her up to join the MOKA Creative Circle.
Jenn has an extensive background as a production artist with a demonstrated history of working in the printing industry. Skilled in Photography, Graphics, and Advertising.
Our Process
How we begin
We begin with a consultation where we take a deep-dive into the psychology of the company in order to create an effective end result.
don't worry, we'll bring the coffee.
Goals
Design preferences
Philosophy
Ideal customer/client
Current sales and marketing efforts
Company culture
Our design process begins with research, brainstorming, and sketching. We do a competitor analysis, research your industry trends and anticipate what's coming next. After creating a mood board filled with inspiration, we get to working through many many many designs. We choose color palettes, font pairings, sketches to develop and create a universe of possibility for your brand.
We don't just make pretty things. Form without function is just a bad product. We evaluate your client's journey and make sure that your branding and website are functionally
Ready to go live! WAIT! This is not a "you build it, they will come" digital world. We formulate a launch plan specific to your brand. We analyze all the methods of communication that make sense to your industry and your audience. Utilizing social media, print, digital advertisements and secret MOKA methods including smoke signals, we create a solid plan to bring your brand/product/website to market in a memorable and impactful way.
What our clients are saying
"Moka brings ideas and concepts to life by adopting a customized and focused approach to the way they work with their clients to help them achieve their creative vision on paper or on a screen. With so many competitors in the graphic design field, Moka is unmatched and nothing short of exceptional."

Maimonides Medical Center

Alejandro Lojo
"After working with Kendra for three years, I am confident that she can successfully manage diverse projects from out-of-home ads to invitations to animated web banners without a hitch. Her quick turnaround and solid creative vision have solidified her as a strong and talented graphic designer that I will gladly continue to work with in the future.""

Coney Island Alliance

Tom Basgil
"Moka Graphic's owner, Kendra, is a creative and thoughtful graphic artist who has a keen eye for design. She is in tune with her clients' needs and has their best interests at heart. Not only is Kendra talented, but she is personable and easy to work with."

J Flynn Insurance

Jennifer Flynn
"Kendra is great to work with---as soon as comments and input are provided she always provides multiple great options for our graphic needs. She's a pleasure to work with and provides a quick turnaround."

Coney Island

Alexandra Silversmith
"Kendra is in a word unflappable. She is super creative and yet, she can take direction without skipping a beat. That is a pretty rare combination.

She is always on point in a pinch and I trust her with everything.

What else can I say? There aren't even words to express how much I adore her."

Licensed Associate RE Broker

Sherry Winter Clarry
"Moka Graphics is a wonderful company that we have been working with for over 7 years. They are efficient, innovative, and very responsive to our needs. We have evolved enormously over the past several years and Moka Graphics has been able to keep up with our growing needs. Their staff are extremely professional and always get things done in a timely manner. Most recently they designed our new web page and not only is it beautiful, our clients have commented how user friendly it is when searching for their desired services or food and supplement needs. "

Weight No Longer

Jane Buglione MSN, RN